From One Of Our Visiting Employers...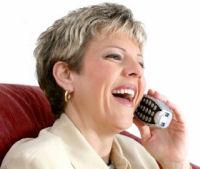 "Hi there, I just got on the net and started searching and found your site! I am very pleased with the promptness of attention you have given me in my search for a payroll service provider...I will be sure to tell other business about your site! Thank you"
Patty Boyd
Payroll Finders brings together employers looking for professional payroll services from quality payroll companies. The independent payroll companies listed on Payroll Finders deliver a lot more than just checks.

Payroll Finders links to independent payroll companies that offer choice, service, and value. Personal service is the hallmark of these companies where you are not just a "customer number."

Some additional helpful links...
IRS PUBLICATION 15 (PDF)
IRS W-4 FORM (PDF)
IRS W-5 FORM (PDF)
IRS I-9 FORM (PDF)
IRS I-9 (SPANISH) (PDF)
OTHER VALUABLE LINKS
LINKS TO FORMS/GOVERNMENT AGENCIES
---
Payroll Finders Recommends!

If you use email on a regular basis, you're probably already receiving E-Newsletters from some of the companies you do business with. And while there's a tremendous amount of variation out there regarding what constitutes an E-Newsletter (or "electronic newsletter" or "E-zine" or "email newsletter;" they're all the same thing), they do have certain elements in common.